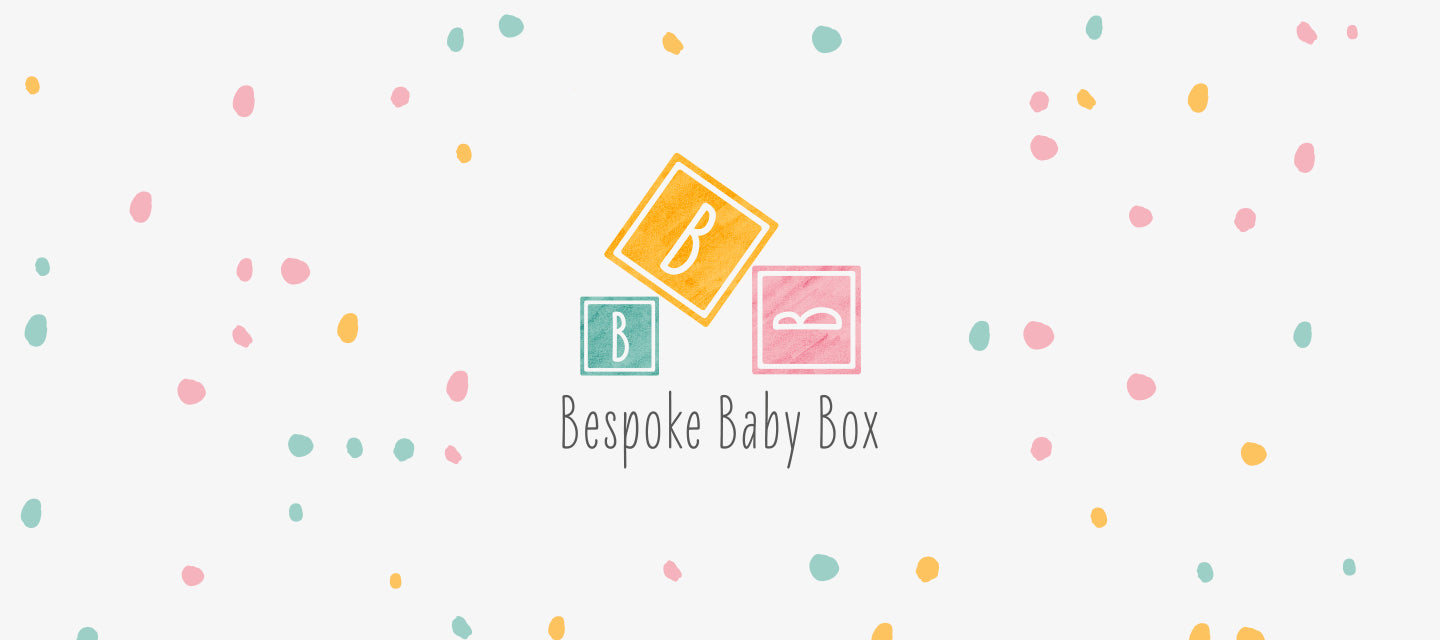 Great Value Baby Box Bundles
Our Story
Bespoke Baby Box was first born whilst we were sorting through all of the baby bits we were no longer going to need when our youngest of 3 turned two during lockdown 2020! What a sad day it was moving out of the baby stage for the last time.
As we sorted through it all we reminisced and chatted about all of the fantastic memory's as well as the incredible gifts people had got for both us and each of our baby boys, from personalized keepsakes, the cutest of outfits and those really useful practical gifts.
Whilst we couldn't agree on what was worthy of keeping and what we could live without taking up loft space, we did agree that we should have kept a better record of every magical moment. We began listing our favorite gifts as well as practical solutions from 3 very different experiences of parenthood and those very special early months and years.
We ended up with a great list as well as some new ideas of our own and there it was! The first version of Bespoke Baby Box was born. We tried it out with a couple of our friends who really appreciated the thought and valued having gifts that we had created especially for them, that we thought would be useful, practical, cute or which just suited their personality's, all in one bespoke gift box. This was when we decided to take the plunge and started to develop the idea which has now grown into the Bespoke Baby box brand, we haven't looked back since.
Our mission
The only thing better than giving a great gift, is receiving a great gift!! Our goal at Bespoke Baby Box is to make both of these happen. 
We get it, every pregnancy, child, labour and parent are wonderfully unique, so are each of our gift boxes! We want each gift box to be special, to contain everything you think that family could need or want and to be bespoke in every way. Which is why we have thought of everything, now its over to you to do the rest.  
We have worked super hard to get the perfect ideas and brands together for you to choose from all-in-one place. Its all here, from our own range that you can personalise for that unique gift to the ultimate selection of treats, luxury pampering and a good old brew! That's without mentioning all things sentimental. You literally create the ultimate bespoke baby gift box. 
We are small in many ways as a family run business, but we are big on family values, making memories and positive wellbeing. Hopefully this comes across in our gift range, we are equally passionate about the environment and committed to supporting other local family run businesses wherever possible. With our own and your children's futures in mind we carefully select the gifts and brands we feature and the sustainability of our own products and packaging as well as that of our partners. 
We give "you" the gift, of giving the perfect gift. Simply assemble a unique set of items specifically for the family you're buying for and we will take care of the rest.  
So, what are you waiting for? Get started and browse our gift range today, we have got it all for you to create the ultimate gift box to make becoming a parent even more magical.
Blog posts
We at Bespoke Baby Box know all about the challenges that all new parents face when your little one bursts onto the scene and disrupts your beauty sleep, which is why we have partnered with Emily to bring you some expert infant sleep advice as well as discounted rates when you buy one of our gift boxes. Check out this blog and get in touch for more information.