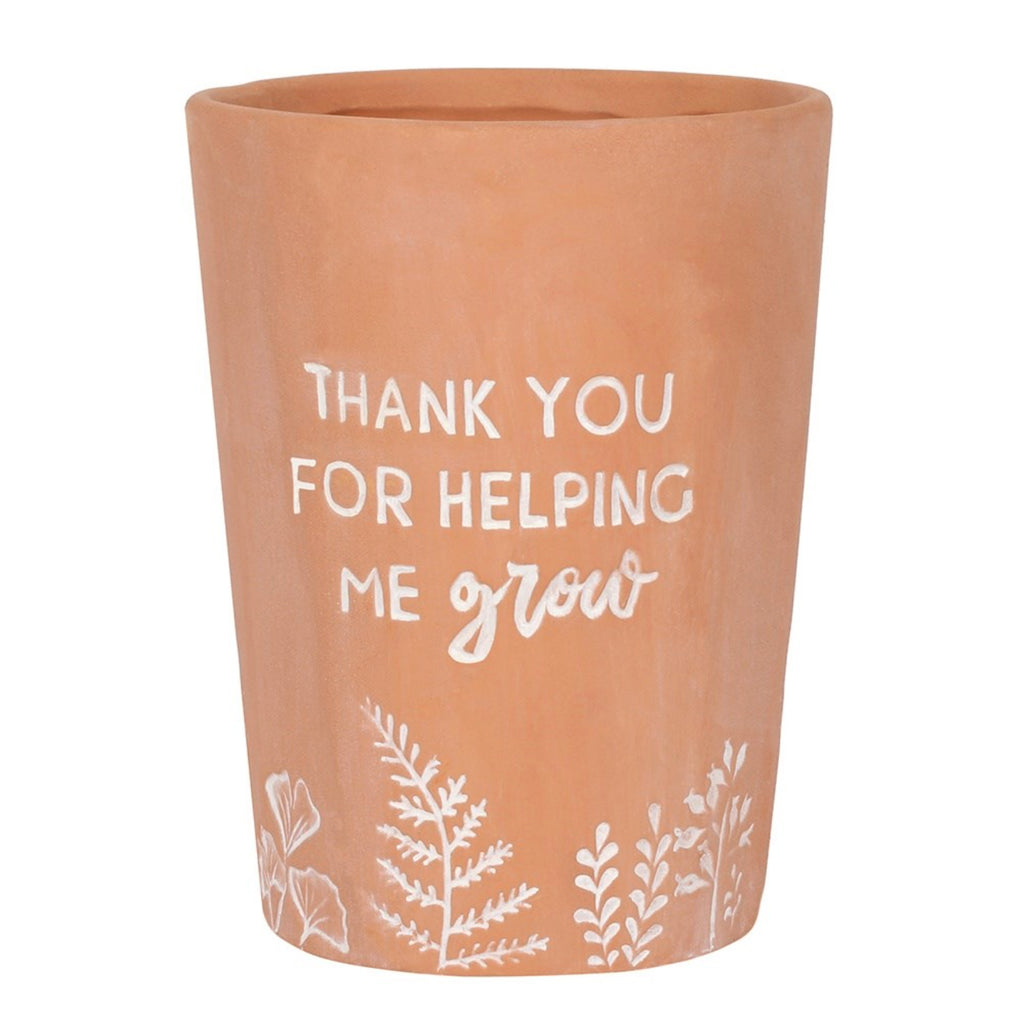 Sometimes we all want something a little different, are you struggling to find that something?
This beautiful and stylish terracotta plant pot featuring the words "Thank you for helping me grow"  is a lovely gift for a green fingered new parent.

Why not give something slightly different from the norm, a practical plant pot with real sentiment all in  one gift.
Brighten up both the home and someone's day by adding a seasonal plant to this pot or add seasonal seeds that once planted will flower around the time of the new baby's 1st Birthday!