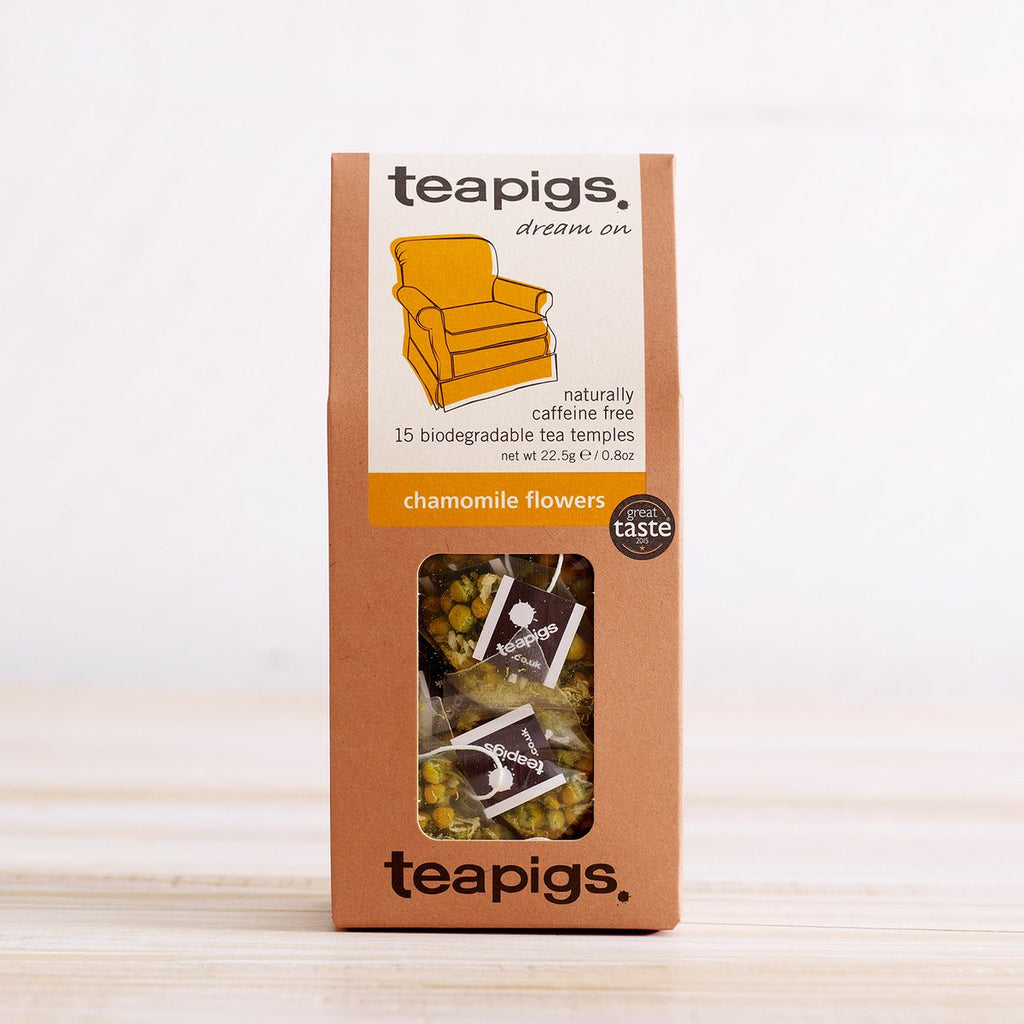 Keep calm and carry on!
Avoiding caffeine overload but in need of a hot drink? We've got it covered! This caffeine free Teapigs blend is the one for you. Most chamomile teas are made by crushing the flowers, but the best chamomile tea comes from brewing the whole flowers - which is exactly what they do. The chamomile flower is celebrated for its health benefits, which include calming, aiding sleep and supporting digestion.
This is a thoughtful and practical gift for any tea lover.

15 tea bag temple pack.
No gift box is complete without a selection of tea, after all what do you need more than anything else after becoming a parent… well sleep, but the next best thing is an epic brew and we have picked a selection of amazing teas from a brand we love.
Not only do Teapigs make incredible tea but we love their values and the effort they go too in order to be a sustainable and eco friendly company. With recyclable and plastic free packaging. Also, they are a member of the ethical tea partnership.