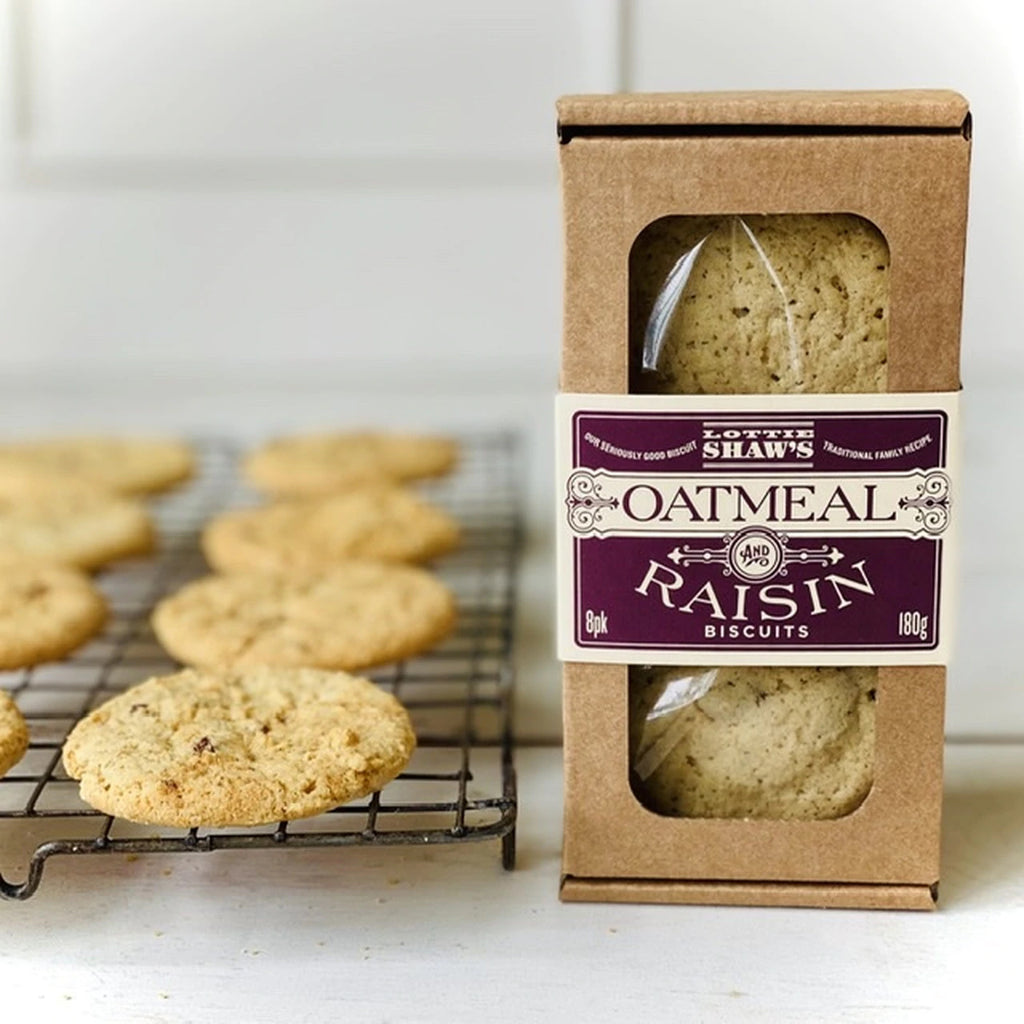 Everyone love's a sweat treat when sleep deprived or just to enjoy with a nice hot drink. These little biscuits of heaven will suit everyone's needs as they are vegan.
A a seriously good occasion requires a seriously good baked treat, and we think there's no better time to enjoy a little something special. So why not include this in a gift box and keep your fingers crossed that there is some left when you visit.
These Oatmeal & Raisin Biscuits are baked using a truly 'Authentic Taste of Yorkshire' recipe, with delicious golden baked oatmeal, sprinkled with chopped raisins with a gentle hint of cinnamon. They are a family favourite, passed down by three generations.
The box is 100% recyclable and contains 2 packs of 4 biscuits to keep them fresh. They also have 5 months shelf life from baking.
We have chosen Lottie Shaws it is an award-winning Yorkshire based bakery inspired by 3 generations of bakers, producing amazing baked products & Treats to this day, but don't just take our word for it!
Suitable for Vegans
These biscuits have just won a 2020 Great Taste Award

Suitable for vegetarians and vegans.
Allergens:  See Bold Font. Nuts are handled in our bakery
Ingredients: Caster sugar, Wheat Flour (Wheat flour fortified with Calcium Carbonate, Iron, Niacin and Thiamine), Shortening (Vegetable Oils, Palm Oil and Rapeseed Oil in various proportions RSPO SOURCED), Oatmeal (Oats 11.9%),Water, Raisins, (Sunflower Oil, 4.03%), Salt, Sodium Bicarbonate, Ground Cinnamon.