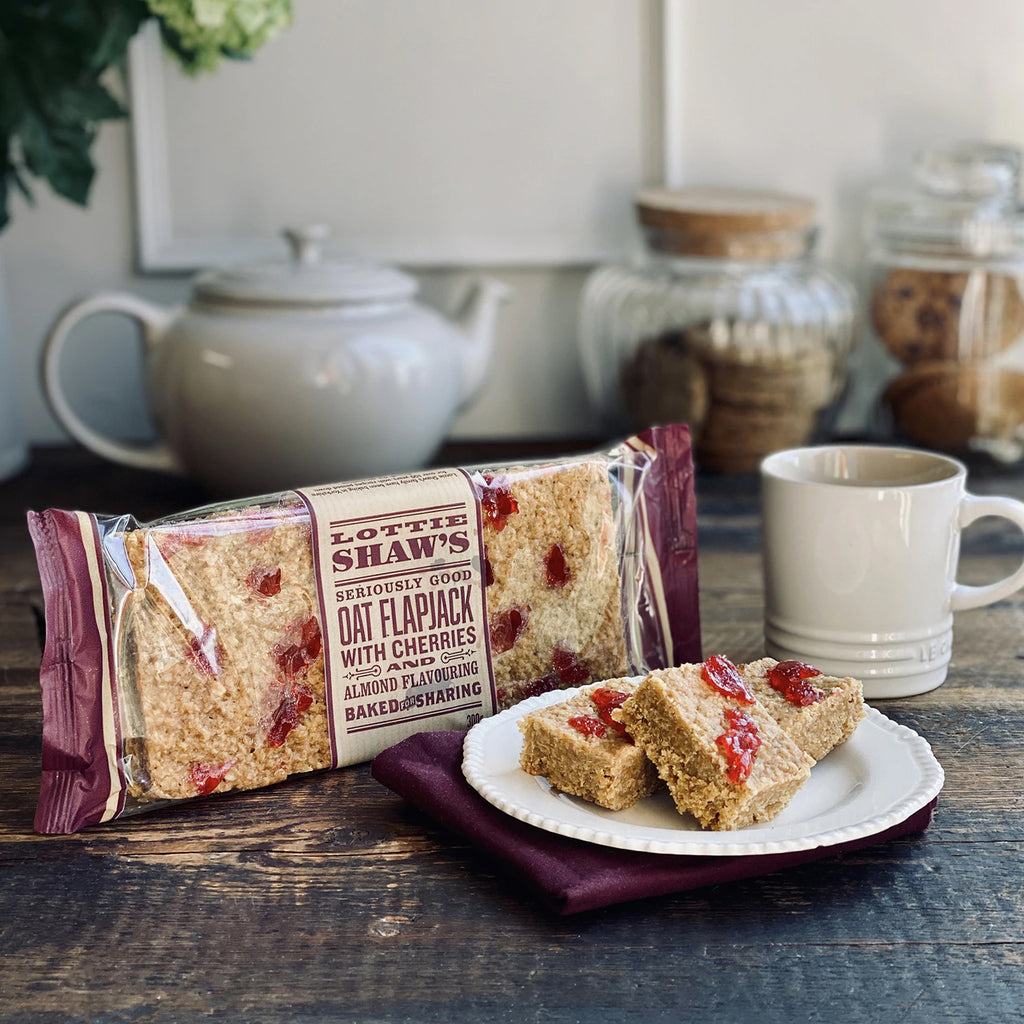 A seriously good occasion requires a seriously good baked treat, and we think there's no better time to enjoy a little something special. So why not include this in a gift box and keep your fingers crossed that there is some left when you visit. 
This oat flapjack is baked with cherries, flavoured with almond and naturally vegan. Traditional Oat Flapjack baked with rolled oats, packed with cherries and flavoured with almond. This flapjack is perfect for cherry lovers.
The Baked for Sharing bars cut into 4 large slices for all the family to enjoy.
We have chosen Lottie Shaws to provide you the best bakes in town as an award-winning Yorkshire based bakery inspired by 3 generations of bakers, producing amazing baked products & Treats to this day, but don't just take our word for it!
Suitable for vegetarians and vegans. 

Allergens: Rolled Oats, Glucose Syrup. May contain traces of Nuts.
Ingredients: Rolled Oats (41.0%), Partially Inverted Syrup, Margarine [vegetable oil (palm (RSPO sourced) and rapeseed in various proportions), water, salt, emulsifier (polyglycerol esters of fatty acids), colours (curcumin, annatto),flavourings], Demerara Sugar, Cherries (7.5%) (glucose syrup, sugar, acidity regulator (citric acid), preservative potassium sorbate and sulphur dioxide), colour (erythrosine) Almond Flavouring (sunflower oil, firming agent (xanthan gum) acidity regulator (citric acid) Preservative (potassium sorbate).