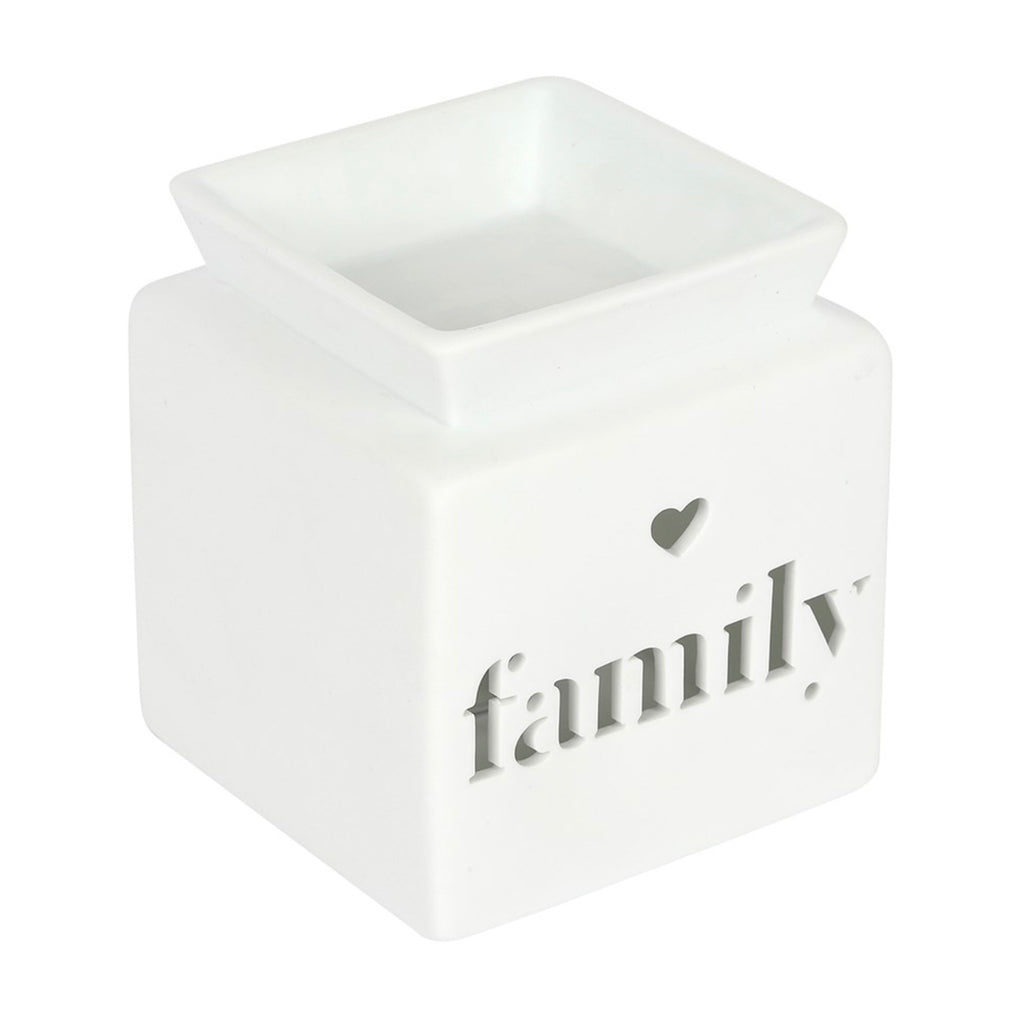 This stylish white ceramic oil burner features a cutout heart and 'family' text in a cute, contemporary design. Place fragrance oil or wax melts into the built-in dish with a standard tea-light inside to fill the home with a calming fragrance.

This is the ideal gift if there is ever any opportunity to kick back and relax with a  calming essential oil or fragrance... or more likely to cover up all sorts of unpleasant baby related aromas!
Check out the range of soya scented wax melts that we offer to go with this adorable Family cut out oil burner.
*Keep out of reach of children.