SELPHY Square QX10 - White
Canon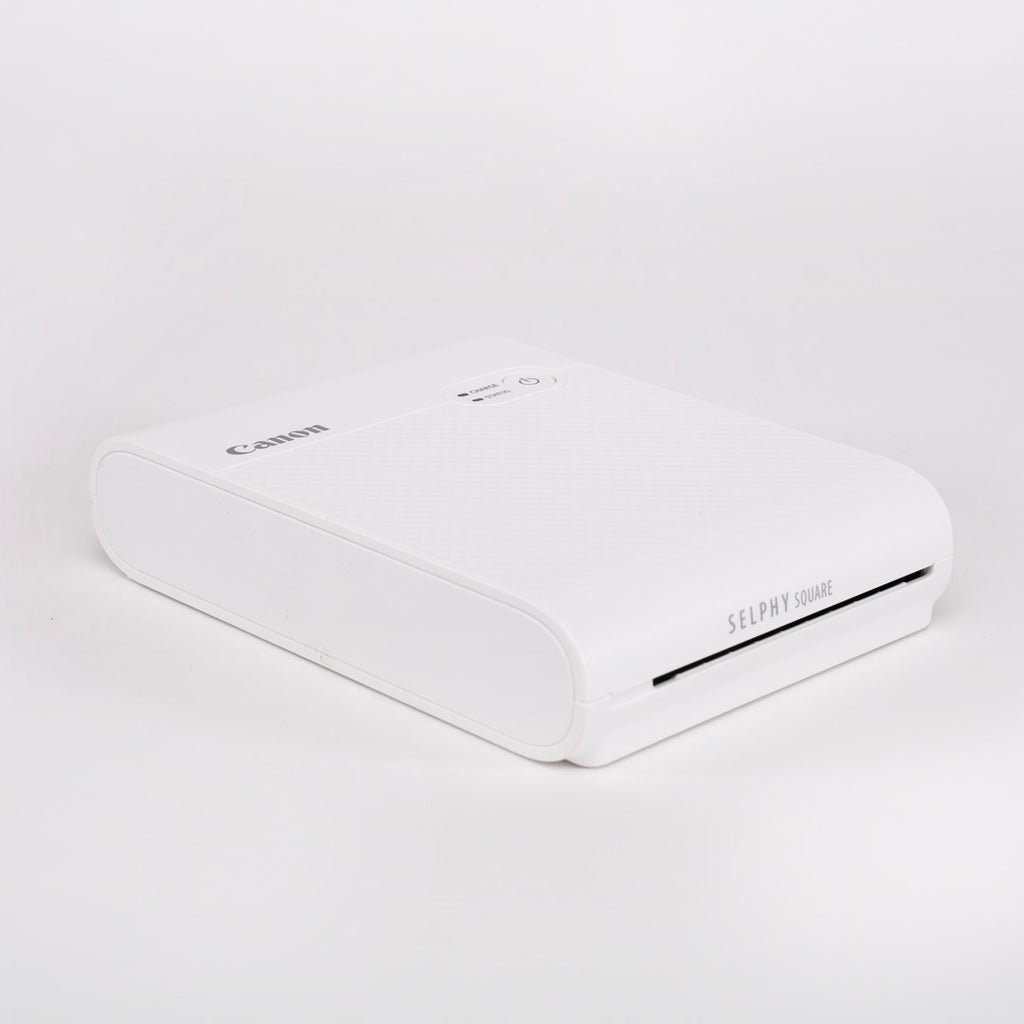 This portable smartphone printer is the ultimate game changer for any parent, and the gift of all gifts to include in any Bespoke Baby Box. We have sourced and included the Canon Selphy Square for its quality and reputation.
We think its a shame to have thousands of pictures tucked away on a smartphone when you can bring them to life and have a physical copy at the touch of a button.
We can't recommend this enough, print your best pics out and capture each and every memory as you go, as they say "they grow up so fast" so don't forget any of it...and whatever you do don't lose your phone with all those memories stored on it.
This portable printer is the perfect companion to our personalised Memory Book, create your very own photo album with notes and key memories as you go.
Print and share your smart phone snaps quickly and easily on the move with Canon's SELPHY Square QX10. It's compact, convenient, and cable-free for no-fuss mobile printing. It produces rich and detailed 68 x 68mm size images with vibrant and superbly long-lasting colour.
Quality prints
A dye sublimation process means high-quality images of rich colour and clarity, so you can preserve your memories long-term in scrap-books, pin-boards or on stickers.
Wireless printing
Connecting by Wi-Fi, link your smart phone without the wire for instant printing anywhere. The QX10 recharges via USB.
Square prints
The SELPHY Square QX10 produces 68 x 68 mm (2.7" x 2.7") prints on high-quality paper, with a border for your personalised message.
SELPHY app for added creativity
With the SELPHY app (available on iOS and Android) on your phone, you can add an extra creative touch by adding stamps, filters, borders, text, overlays and different layouts.